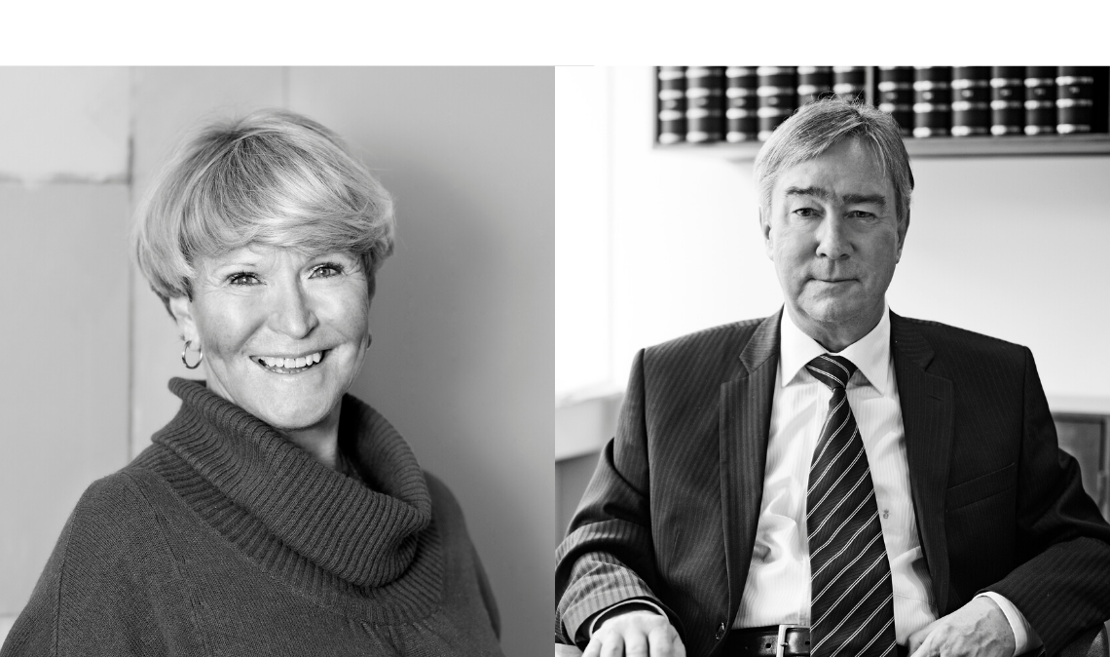 Two significant partners retire on 30 June 2020
Two significant legal capacities are set to retire on 30 June 2020. Partner Hanne Magnussen and partner Jørgen Kjældgaard have both decided to step down after long and impressive careers. When they soon embark upon retirement, they will be able to look back on 81 years in total serving as legal advisors.
Hanne Magnussen received her law degree in 1974 and joined Mazanti immediately hereafter. She was admitted to the Supreme Court in 1984 and became partner in 1986. In her 43 years as an attorney-at-law, Hanne has primarily advised on matters regarding tax law, corporate law as well as inheritance and succession law. Throughout the years she has gained numerous wins for her clients. 
It is not only in her profession as legal advisor Hanne has left great imprints. She has actively taken part in legal networks and associations both nationally and internationally, and has furthermore directed a lot of time and effort towards the internal setup at Mazanti – both regarding administrative and social activities. Hanne has been instrumental in the development of our firm over the last four decades. Therefore, in addition to saying goodbye to a great legal capacity, it is also a personal goodbye to a much-appreciated colleague, who's importance to Mazanti during the last 46 years cannot be exaggerated.
Jørgen Kjældgaard received his law degree in 1976. After a couple of years at the legal office at Danske Bank he became an attorney-at-law in 1981. He was named partner in the law firm Nielsen & Nørager in 1986, was admitted to the Supreme Court in 1991 and became partner at Mazanti in 2000. Throughout the years, Jørgen has worked extensively within the areas of banking and finance, including compliance and regulatory matters, M&A, funding, stock exchange listings and publicly offered equity investments. He has been legal advisor to several Danish financial institutions, including investment funds, and during the last 35 years he has completed a substantial number of mergers and restructurings in the financial sector.
Throughout the years Jørgen has furthermore been an arbitrator in ICC arbitrations and several funds and boards have benefitted from his wide expertise and experience. Jørgen has also actively taken part in internal activities at Mazanti, as he since 2004 has played an important role in securing compliance regarding the fundamental AML (Anti-Money Laundering) requirements.
Thank you
Hanne and Jørgen will now both embark upon a well-deserved retirement. Thank you for your dedicated work and valued contributions to the firm through decades. Everyone at Mazanti wish you all the best for the future.